Magdalena Trzeciak, MD, PhD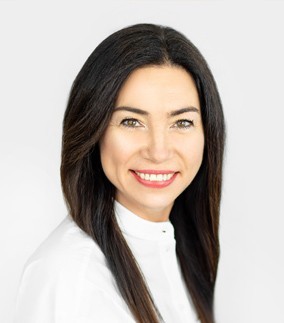 Dermatologist and Allergologist, Medical University of Gdańsk, Poland
Poland
Gdańsk
Resume
• Medical Degree in Medicine. Medical University of Gdansk (2001).

• Doctorate in immunology of atopic dermatitis at the Medical University of Gdansk (2009).

• Has been working in the department of Dermatology, Venereology and Allergology of Medical University of Gdansk since 2006.

• Dr. Trzeciak's area of clinical subspecialty are allergic skin diseases with main interests in atopic dermatitis, hand eczema and urticarial. Her research interests include skin barrier defect, immunology of atopic dermatitis, burden and comorbidities of allergic disease, etc.

• Author on more than 200 international publications, abstracts and book chapters.

• Has received two research grants from the National Center of Science.

• Co-author of the Polish diagnosis and treatment recommendations of allergic disease and urticaria.

• Associate editor on the "Dermatologia po Dyplomie" journal.

• Member of the Polish Society of Dermatology, the Polish Society of Allergology, the European Task Force on Atopic Dermatitis (ETFAD), the European Epidermal Barrier Research Network and the Board Member of International Society of Atopic Dermatitis.


Participation in the event
Day1
· 360-Degree perspective of CMPA
· Cow's Milk Protein Allergy: What's coming?
The content of this website is for healthcare professionals only.
IMPORTANT NOTICE: Breastfeeding is best for babies.
LGG® is a registered trademark of Chr. Hansen A/S.